Welcome to our company.we are a professional preformed wire supplier china which develop, exploit, manufacture and sale Preformed tension clamp/armor rods equipment, Preformed ADSS & OPGW Cable, Preformed Products for Transmission & Distribution and electrified railway fittings.
Preformed armour rod 1.high quality,reasonable price.
2.easy install,fast delivery.
3.iso9001:2008,cnal. Preformed armour rods. Application:. The preformed armour rods are used to keep the conductor from the vibration, clamp compressive stress, friction and abrasion, electric arc and other damages, and always installed in the ship-type suspension clamp and support insulators. The preformed armor rods and repair could repair the damaged conductor and make it recover the primary mechnical intensity and electric capability. The structure of the preformed armor rods and preformed short armor rods is simple and a set of preformed rods become an empty pipe and enlace, hold and protect th conductor.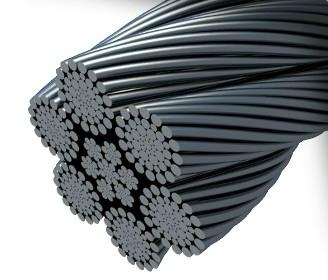 Safety considerations
1.This product is intended for a single (one-time) use and
for the specified application.
2. This product is intended for use by trained craftspeople only.
This product should not be used by anyone who is not familiar
with and trained in the use of it.
3. When working in the area of energized lines with this Product,
extra care should be taken to prevent Accidental electrical contact.
4. For proper performance and personal Safety be sure to select
the proper size Preformed armor rods before application.
5. Preformed armor rods are precision devices. To insure proper
performance, they should be stored in Cartons under cover
and handled carefully.