The Performed Armor Rods are intended to protect conductors/strands against bending, compression, abrasion and arcover damage and to provide restorative repair.
Armor rods
may be tapped over on ACSR and aluminum conductor, but not on.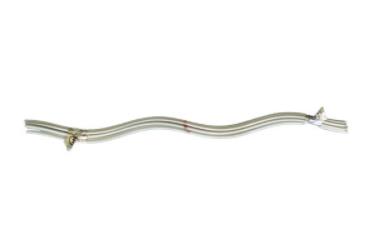 Paerpu
, as a
Performed Armor Rods manufacturer
, produces armor rods that can protect suspension points and Stockbradge shock absorbers, alignment or angle conductors. And there are many types of our products, you can choose different types of armor rods according to the length, diameter and weight of the fixture. The material we choose to make armor rods is aluminum alloy.
Finally, if you need armor rods, please contact us in time and look forward to our cooperation!