The
preformed suspension clamp
is usually used for poles/towers whose right angle is less than or equal to 25°, and the angle of single-sided suspension is between 15 and 18°.
The preformed suspension clamp mainly consists of internal armor rods, external armor rods, rubber clips, cover shells, right-angle hanging rings, U-shaped hanging rings, bolts, nuts, gaskets and other parts. The suspension clamp supports the cable in the open position, which greatly helps the lineman, and it can be installed quickly by closing the clamp and tightening the fastener.
The preformed suspension clamp produced by Paerpu is suitable for OPGW and ADSS.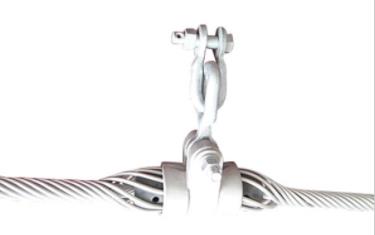 Preformed Suspension Clamp Features:
1. High-quality aluminum alloy material
2. Simple installation, saving time and effort
3. Has a high dynamic stress support ability
4. Reduce power loss
5. Long service life
Paerpu
is a professional
preformed suspension clamp manufacturer
, a professional manufacturer of ground optical cables, electrical equipment and products. Therefore, if you have a demand for our company's products, please contact us in time and look forward to our cooperation!