Dead end grip is one series of guy grip, which is widely used at present. It is much different from the dead end cable grips, used on ADSS/OPGW communication line.
The
Preformed Dead End Grip
produced by
Paerpu
is composed of internal armored rods, external armored rods, thimble, U-shaped rings, extension rings, bolts, nuts and other parts. Preformed Dead End Grip can be widely used on terminal poles/towers, corner poles/towers, end poles/towers.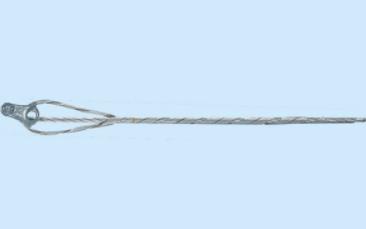 We provide a large number of Preformed Dead End Grip models, which can fully meet the needs of customers of any kind, and according to the special requirements of customers, we can also provide different strengths such as 30kN, 70kN, 100kN, 120kN.For Dead End Clamp, we have a variety of product types, such as
Dead-End Clamp For ADSS (ANZ),Dead-End For OPGW,Double Dead-Ends Clamp For OPGW (OSNZ) )and many more.
Preformed Dead End Grip has high fixture strength, easy installation and anti-corrosion characteristics, which can well protect the cable and withstand great tension. And it can meet the needs of today's growing overhead line construction market. As Preformed Dead End Grip manufacturers, we have professional technology and rich experience, so please trust our cooperation.