The PVC Bird Diverter is used for overhead wires, which can improve the visibility of birds to overhead wires and cables, thereby helping to reduce the harm to birds and pipelines.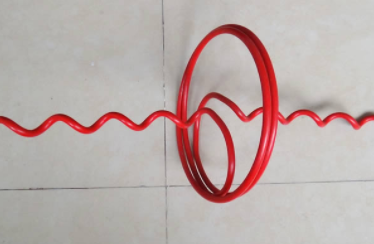 PVC Bird Diverter Features:
1.Light weight, Small wind resistance;
2.Easily and quickly installed by hand;
3.The positive grip on the conductor ensures the BIRD-FLIGHT Diverter remains in the applied location;
4.Long service life;
5.Recommended spacing distances are 15 feet intervals (depending upon local conditions).
The positive grip of the PVC Bird Diverter for sale on the conductor ensures that it remains in the application position and will not move with the span under vibration.
If you need to buy PVC Bird Diverter,
paerpu
is your best choice. As professional
PVC Bird Diverter manufacturers
, our special
PVC Bird Diverter factory
can be customized according to your needs.
Trust us and contact us!