Compared with manual ties,
Side Ties
provides a more advanced method of fixing
Armor Rods
. When the bare conductor is installed with Side Ties, it can be well protected, thereby reducing the movement and wear of the conductor.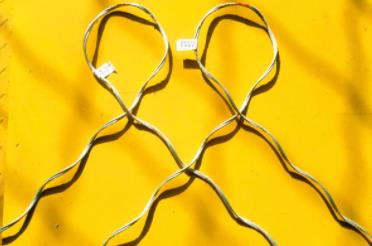 Side Ties Features:
1. The groove type design expands the diameter range of the conductor;
2. Provide excellent wear protection;
3. It can be used for galvanized steel cables and directly used for insulated conductors;
4. Numerous colors, customized according to needs.
Finally, it should be noted that the laying direction of Side Ties must be the same as the outer stranding direction of the applied conductor.
Paerpu
is a company specializing in the production of preformed fittings.
As Side Ties manufacturers, we have an independent Side Ties factory.
As the largest production and wholesale factory in China, it has an annual production capacity of 4 million prefabricated parts. So please trust us and contact us!