Sprial Vibration Dampers For ADSS
is an accessory used on cables. Cables at high altitudes will vibrate due to some factors. The factors that cause vibration may include span length, tensile strength, wind speed, wind direction, topography, topography, and cable structure and size. However, the spiral-shaped shock absorber is more helpful to reduce the level of wind vibration and vibration of the ADSS cable, and prevent damage to hardware accessories and cables.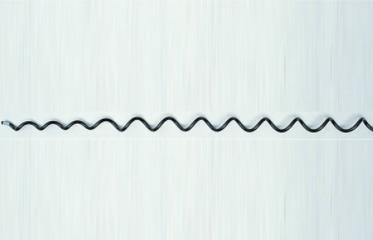 The ingenious coil design of Sprial Vibration Dampers For ADSS(FL) can effectively shield vibration and impact, and promote energy dissipation to the greatest extent in the whole process.
Paerpu
, as a
Spial Vibration Dampers For ADSS manufacturer
, has many years of technology and experience. The products produced by our company are safe and easy to install. So, if you are interested in our Sprial Vibration Dampers For ADSS, please contact us in time and look forward to our cooperation!