Vibration Dampers For OPGW (4D) is composed of two different weights of high elasticity and high strength stranded galvanized steel wire and aluminum alloy clamps. The function of Vibration Dampers For OPGW (4D) is to eliminate the destructive fatigue caused by wind-induced vibration, reduce vibration, and protect cables and accessories.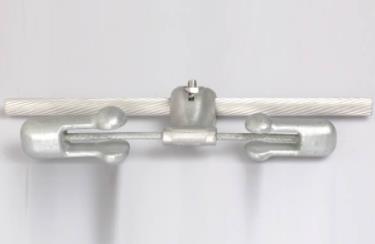 Paerpu
is a company specializing in the production of Vibration Dampers For OPGW (4D). For this product, we have three types of specifications to meet your different needs, including 4D-40, 4D-30, 4D-20. The frequency of each specification is widely distributed in the frequency range of 6Hz -150Hz, and has four resonance frequencies.
When using Vibration Dampers, it is best to use
armor rods
. Because of the stress concentration, the shock absorber will cause some damage to the cable. The armor rod can provide proper stress distribution on the optical cable and protect the optical cable.
As professional Vibration Dampers For OPGW (4D) manufacturers, we focus on manufacturing prefabricated parts and have high-quality and precise prefabricated parts production equipment, so we look forward to our cooperation!